Thank you to everyone who has helped with the Love Drop cause. As cliche as it sounds, every bit of kindness counts--whether it involves donating money, providing goods or services, or just your attention--and begins with just a moment of your time. To see just how amazing the effect has been, visit the Love Drop website for information on past drops.
This month, the Love Drop team wants to drop some love on Lucy Gordon, a once-healthy young woman who was diagnosed with aplastic anemia last autumn. Being afflicted by this rare, life-threatening disease means that a bone marrow transplant is Lucy's best chance for survival (she's had three already). Fortunately, Lucy's sister, Tracy, is a perfect match. Lucy has health insurance that helps to ease the extensive medical costs associated with treatment, but with the premium costing approximately $500 per month, financing treatment remains a challenge. Watch Lucy's introduction video below.
The Love Drop team would like to help Lucy, Tracy, and their family through this difficult period in their lives by raising enough money to cover six months of insurance payments for Lucy, totaling $3,000. Not only will it provide some mental relief for Lucy--she'll not have to worry about being able to keep her insurance, which eases medical costs--it will also allow her to focus on a healthy recovery while fulfilling her motto: "Live. Love. Laugh." As a thank-you to the team, the family will be sending out special "Lucy" bracelets to anyone who gives $25 or more.
The Love Drop team also would also like to deliver 50 handwritten notes (or letters or drawings) of support for Lucy and the her family during this highly emotional journey--one to be read to Lucy on each day of her recovery.
If you'd like to help with this month's Love Drop, please visit the website for more information about donating (even as little as a single dollar helps the cause) or to contact the team about mailing a handwritten note of encouragement. Go ahead, drop some love to make a positive difference in someone's life. Thank you!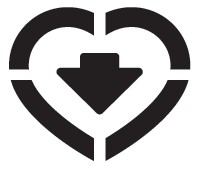 [source]